Cartagena City Tour in vehicle and Carriage
** An exclusive tour and probably the most popular **
Duration : 4 hours 30 minutes
Departure and return : Hotel / Cruise Ship
Type of transport : Vehicle and horse carriage
Service : Private
---
PRICES - PRIVATE TOUR
HOW MANY

ARE YOU ?

PRICE PER

GROUP

1-2
140 $ us
3-4
170 $ us
5-8
290 $ us
9-11
396 $ us
12 persons or more : Call us
TOUR INCLUDES
- Round trip hotel or cruise ship port by vehicle
- Carriage tour in historic center
- 4 personas maximum in a carriage
- Tour guide narration in english
- Vehicle with air conditionning
TOUR EXCLUDES
- Site entries
- Food and beverages
- Tips and gratuities
---
No matter when you visit the city of cartagena, heat is constantly present and walking over two hours is often grueling and frustrating. However, by walking through the historic center by horse-drawn carriage, you can not only relax and get cooler, but also see and photograph much more about the charm of Cartagena.

One of the most enjoyable, comfortable and easy ways to visit Cartagena de Indias is by using a vehicle to pick you up at your cruise ship or hotel to visit the remote sites of the Popa and the San Felipe de Barajas Castle and then use a horse-drawn carriage to visit the historic center which usually takes a little more than two hours of walking.

Magnificent flowered balconies, majestic churches, marvelous squares and parks, impressive colonial architecture, emblematic monuments, entertainment and folk dances, small stops to taste, drink or buy, and meet friendly people.

This is a complete adn easy city tour!

Our city tour is exclusive because no operator offers this kind of transportation by vehicle and carriage that could bring you greater appreciation and value to your visit. Moreover, we contribute to the growth of the other inhabitants of the city of Cartagena by sharing with you, what they have good to offer you.

Your city tour takes 4 hours and 30 minutes, to discover and know the history of Cartagena, their cultures, traditions and ways of life.

All this, in the comfort of a guided tour in carriage and air-conditioned vehicle.
---
** ($) Paid and optional entries **
Departure from your hotel or cruise ship port

Convent La Popa ($ 4 us)

Castillo San Felipe de Barajas ($ 10 us)

Botas Viejas monument (Old Shoes)

Stop at the Apolo or Marina Park to take the carriage

Historic Center
- Santa Teresa Place
- Naval Museum ($ 2 us)
- San Pedro Claver Church ($ 4 us)
- Santo Domingo Place
- The Cathedral
- Bolivar Park
- Gold Museum
- Inquisition Palace ($ 4 us)
- Proclamation Place
- Stop to drink, buy souvenirs
- Custom Place
- Modern Arts Museum ($ 2 us)
- Carriage Place
- Clock Tower
- San Augustin Couvent
- Fernandez Madrid Park and San Diego Place
- Santo Toribio Church
- Las Bovedas
- Pedro de Heredia Theater
- The Wall
Return to the Marina or Apolo Park

Return to your hotel or cruise ship port
MAP : CITY TOUR CARTAGENA DE INDIAS
---
** Meeting point must be well indicated **
Please note that the your ruise ship name is indicated on the booking ticket.

It is recommended to start this tour between at 10h00 due to the usual arrival time of the cruise ships at the port of Manga in Cartagena or at 15h00 from your hotel.

Please show your booking ticket to the driver or guide before the tour.
---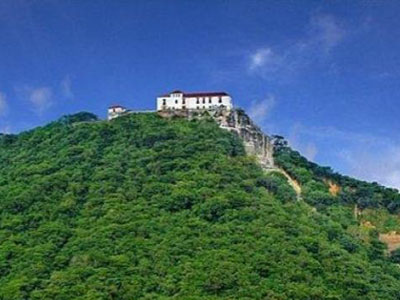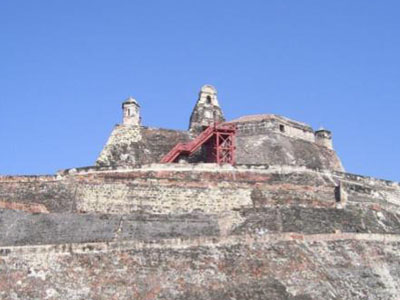 &nbsp
---
BOOKING PROCESS
When you want to know more about our tours, our transportation or our company using our quote or booking form, we will answer you within 24 hours in order to receive a quick answer to your requests.

A free booking is then made on your behalf for a period of 5 days while asking you to choose to pay a deposit of 50% or 100% by credit card via Paypal (Editions Melonic).

If after 5 days we have not received your desposit, then we will cancel your booking.

When your deposit is received, we will send you by email your booking ticket between 24 and 48 hours to confirm your tour.

This booking ticket contains in detail all information concerning your tour as well as the information and contact details of the person in charge of the service in Cartagena.

Please print your booking ticket and show it to the person in charge during your tour or transportation. This ticket is your proof of purchase.

If a final payment is to be paid, then you must give it to the person in charge when you start your tour.
DATE CHANGE
Once your reservation is confirmed, you will receive a booking ticket with all the information about your tour, including local contact details, which you can call if you have any questions or need to change the date.
We will do our best to accommodate your request change free of charge.
CANCELLATION
You may cancel your booking in accordance with certain provisions that do not cause harm to you or to us.
Full refund, if the cancellation occurs more than 5 days before the date of service.
If your claim is less than 5 days before the date of service, we will evaluate your request to ensure that we have no serious prejudice as a loss of customers or expenses incurred by the booking.
TERMS AND CONDITIONS
Your purchase does not guarantee a booking confirmation.
Prices may vary according to availability.
We reserve the right to make a price adjustment without notice.
---