Cartagena City Tour from your Hotel or Cruise Ship
This private city tour of the city of Cartagena de Indias starts at your hotel or cruise ship and lasts at least 4 hours. It consists of a part in a private vehicle with air conditioning of about 2.5 hours for a panoramic tour that includes the Popa, the San Felipe de Barajas Castle, the Wall, Castillogrande and Bocagrande, and another part by walking 1.5 hours in the historic center.

You do not need to pay a deposit of money to book this city tour of Cartagena and you avoid tourist traps that make you lose valuable visit time by trying to fill the vehicle to generate more profit without any dedication to people.
TABLE OF CONTAIN
---
Know places and beautiful sites

Learn a little about the history of Cartagena

See many monuments, churches, parks, plazas and fortresses

Enjoy the colonial architecture of the historic center

Admire a panoramic view of the city

Discover flowering balconies and incredible streets

Feel the respect of your time with a private tour

Take unforgettable photos according to your personal requests
HOW MANY

ARE YOU?

PRICE PER

GROUP

1-4
100 $ us
5-8
150 $ us
9-14
200 $ us
15-22
250 $ us
23-40

297 $ us
Note : Our guide talk spansh and a basic english, but if you want a guide fully conversant en english, the price is 50 $ US.

In general, the private city tour of Cartagena lasts 4 hours and starts at your hotel and ends at your hotel. If you arrive by cruise ship, then the meeting point is outside the dock after the fence and we bring you back to this place unless you decide on another location.

The schedule is according to your wish and we suggest leaving at 9:00 or 10:00 from your hotel or an hour after the arrival of the cruise ship.

We use a board with your name on it to help you and guide you to the meeting point.

Please pay attention to the cruise ship dock, there are many people (taxis, guides, operators) who could mislead you by pretending lies to sell their tours.
Cartagena de Indias was founded on June 1, 1533 by Pedro Heredia and became prosperous because of the export of gold, emeralds and other riches. Its imposing fortifications are still solid today and the colonial architecture of houses, government buildings and churches helped the city to be designated as a UNESCO World Heritage Site in 1984.

Your city tour will take you through history by starting on the two most spectacular sites, the San Felipe de Barajas Castle, which was erected between 1536 and 1657, in a strategic place to observe the invasions in the city by land or by the Cartagena Bay and the magnificent convent of La Popa, which towers over the city from the top of its 145 meters and built in 1606.

After that, you will visit the 8 km long wall around the historic center and finally, you will take a short walk in the historic center of Cartagena to discover streets, monuments, parks, squares, churches and churches, and interesting places.
Tour includes
- Roundtrip transportation from your hotel or cruise ship
- Guided and private tour in Spanish or English (basic)
- Air conditioning vehicle
Tour not includes
- Entrance fees to paying sites
- We suggest strongly and only to pay the entrance to La Popa (4 $ us)
- Additional charge of 50 $ us, for a French or English guide
- Personal expenses
- Food and drinks
- Tips

Departure from your hotel or cruise ship port

Convent of the Popa (entrance 4 $ us)

San Felipe de Barajas Castle (entrance 10 $ us)

The monuments of the Old Shoes

The wall around the historic center

The public clock tower

The historic center
- Plaza de los Coches (Carriages Place)
- Portal de los Dulces (Candy Portal)
- Plaza de la Aduana (Customs Place)
- Plaza de las Armas (Weapons Place)
- San Pedro Claver Church (visite 4 $ us)
- Bolivar Park
- Gold Museum
- Inquisition Palace (entrance 4 $ us)
- Proclamation Place
- Cathedral
- Santo Domingo Place
- Naval Museum (entrance 2 $ us)
- Modern Art Museum (entrance 2 $ us)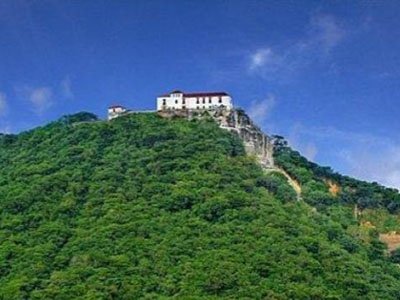 Please fill out our quote form to receive a quick response on costs and other information.

In our response, you will receive :
- Costs of the city tour of Cartagena with the entrance to the Popa
- Instructions if you want to book your tour with us
- A reservation request without any deposit or according to your choice
If you accept our subscription, we will send you, without any deposit of money or according to your preference, a voucher (reservation ticket) to confirm your tour and where will be indicated:
- Your details
- Our coodata
- The details of the tour
- The costs
- The meeting point and the time
- Special instructions
- The method of paying
For our reservation policies, changes and cancellation, we invite you to visit this link: Booking Policies, Changes and Cancellations
---