Los Lagos Tour - Natural and spectacular
** A beautiful site for a quiet and entertaining day **
Duration : 8 hours
Departure and return : Your hotel
Type of transport : Vehicle
Service : Private
---
HOW MANY

ARE YOU ?

PRICE PER

PERSON

1
86 $ us
2
53 $ us
3
42 $ us
4
33 $ us
5
31 $ us
6
29 $ us
7
28 $ us
8
27 $ us
9
26 $ us
10
26 $ us
11
25 $ us
12 persons or more : Call us
TOUR INCLUDES
- Round trip hotel
- Vehicle with air conditionning
- Entry and meal
TOUR EXCLUDES
- Tips and gratuities
---
** Enjoy an unforgettable and different day away from city noise and beach vendors **
Located 20 km from the walled city of Cartagena on the road leading to the town of Turbaco, Los Lagos is a privileged place to spend a pleasant, relaxing and entertaining day.

Whether you want to be in family, in friends or in couple, this place offers an unforgettable experience and different from the usual tours that are offered to you.

Los Lagos is an ideal place to discover the simplicity and beauty of tropical nature in a spectacular setting where majestic lakes, magnificent waterfalls, incomparable green space and pleasant activities around a large swimming pool.

Discover Los Lagos during during your stay in Cartagena and appreciate an affordable meal to complete your tour.
MENU
GRILLING
- Meat, chicken or chorizo (sausage)
- Hot vegetables or tropical salad
- Yucca or potatoes
- Criolla sauce, chimichurri and dressing
- Beverage 10 onz.

---
** ($) Paid and optional entries **
Departure from your hotel around 9h00 am

Arrival at Los Lagos at 10h00

Relaxing day in nature

Using the swimming pool

Good meal (3 choices available)

Small boat tour on the lake

Departure from Los Lagos at 16h00

Arrival at your hotel around 17h00
MAP : LOS LAGOS TOUR
---
** Meeting point must be well indicated **
Please note that the your hotel name of cruise ship name is indicated on the booking ticket.

It is recommended to start this tour at 9:00 am.

Please reconfirm your booking by email, at least 48 hours before the tour, in order to finalize the details of the meeting point. This is not an obligation, but to make sure that everything is in order.

Please show your booking ticket to the driver or guide before the transportation or tour service.
---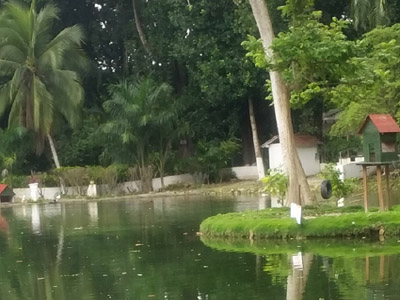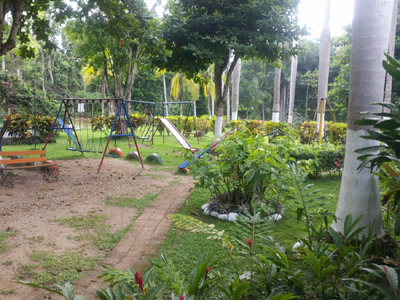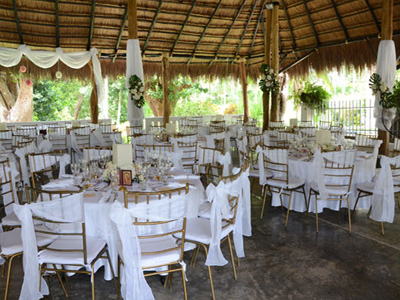 &nbsp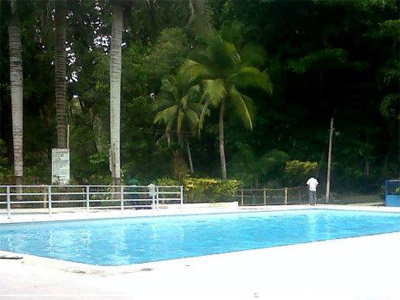 &nbsp
&nbsp
---
BOOKING PROCESS
When you want to know more about our tours, our transportation or our company using our quote or booking form, we will answer you within 24 hours in order to receive a quick answer to your requests.

A free booking is then made on your behalf for a period of 5 days while asking you to choose to pay a deposit of 50% or 100% by credit card via Paypal (Editions Melonic).

If after 5 days we have not received your desposit, then we will cancel your booking.

When your payment is received, we will send you by email your booking ticket between 24 and 48 hours to confirm your tour or transportation.

This booking ticket contains in detail all information concerning your tour or transportation as well as the information and contact details of the person in charge of the service in Cartagena.

Please print your booking ticket and show it to the person in charge during your tour or transportation. This ticket is your proof of purchase.

If a final payment is to be paid, then you must give it to the person in charge when you start your tour or transportation.
DATE CHANGE
Once your reservation is confirmed, you will receive a booking ticket with all the information about your tour or transportation, including local contact details, which you can contact if you have any questions or need to change the date.
We will do our best to accommodate your request change free of charge.
CANCELLATION
You may cancel your booking in accordance with certain provisions that do not cause harm to you or to us.
Full refund, if the cancellation occurs more than 5 days before the date of service.
If your claim is less than 5 days before the date of service, we will evaluate your request to ensure that we have no serious prejudice as a loss of customers or expenses incurred by the booking.
TERMS AND CONDITIONS
Your purchase does not guarantee a booking confirmation.
We will confirm you by email, within 48 hours.
Prices may vary according to availability.
We reserve the right to make a price adjustment without notice.
---