Santa Marta Private Tour from Cartagena
** A full day to know and appreciate the charm of Santa Marta **
Duration : 1 day
Departure and return : Your hotel
Type of transport : Vehicle
Service : Private
---
PRICES - PRIVATE TOUR
HOW MANY

ARE YOU?

PRICE PER

GROUP

1-4
272 $ us
5-8
328 $ us
9-11
396 $ us

Entry La Quinta : 8 $ us per person

Typical meal : 12 $ per person
12 persons or more : Call us
TOUR INCLUDES
- Round trip hotel
- Vehicle with air conditionning
- Touristic guide
TOUR EXCLUDES
- Entries
- Food and beverages
- Tips and gratuities
---
An unforgettable day awaits you with a tour to Santa Marta from Cartagena where we cross the coast of the Caribbean Sea to reach Barranquilla and take a break for lunch. Then we continue our drive to Santa Marta, a 226 kilometer ride in 4 hours and 30 minutes.

Sitting at the buttress of the Sierra Nevada, Santa Marta is majestic with in the background, the highest coastal mountain in the world. Capital of the province of Magdalena, it is the second oldest city in South America.

The tour begins by passing through the Rodadero neighborhood to see this magnificent seaside resort and discover a panoramic view of the bay of Rodadero and Santa Marta on the other side.

Then we head towards the Quinta de San Pedro de Alejandro, the most visited attraction, where on December 17, 1830 died the liberator of Colombia, Simon Bolivar. The place is beautiful with its gardens, its abundant flora and fauna. Here you will find ancient trees and more than 150 species of plants exposed, including varieties of orchids, cactus, fruit trees, mangroves and medicinal plants. You can even observe living animals, such as iguanas, parrots, hawks and hummingbirds.

A short stop to see the "El Pibe" monument, just outside the Eduardo Santos football stadium, a 6-meter bronze sculpture honoring football star Carlos Valderama, who was born in Santa Marta. From there we go to the Cathedral of Santa Marta with its colonial style and having been the first church built in Latin America.

Then you will visit the historical center of Santa Marta, which is one of the main tourist sites of the city, where there is a great historical richness, architectural jewelry and interesting places such as old houses, parks and colonial squares. At the Gold Museum, you will appreciate the ethnic and anthropological belonging of the ancient Tayronas culture, their beliefs, their myths and their trades.

From Santa Marta, we pass through the spectacular view of Taganga bay. This small village is inhabited mainly by fishermen of the area, and it is very popular for relaxation and snorkeling due to its beauty, calm and transparent waters.

Finally, you have the choice of relaxing at the beach of Rodadero or at Taganda in order to enjoy the sea, the sun or to make purchases.
---
** ($) Paid and optional entries **
Departure from your hotel around 7h00 am

View of the bay of Rodadero and Santa Marta

La Quinta de San Pedro Alejandrino ($)

Monument El Pibe Valderrama

Santa Marta Cathedral

Simon Bolivar park

Monument of Tayrona

Gold Museum of Tayrona - Casa de la Aduana

San Francisco Place (San Andresito)

Mirador of Taganga

Lunch ($)

Relaxaxion 2 to 3 hours

Arrival at your hotel around 22h00
MAP : SANTA MARTA TOUR
---
** Meeting point must be well indicated **
Please note that the your hotel name of cruise ship name is indicated on the booking ticket.

It is recommended to start this tour between 6h30 and 7:00 am.

Please show your booking ticket to the driver or guide before the transportation or tour service.
---
BOOKING PROCESS
When you want to know more about our tours, our transportation or our company using our quote or booking form, we will answer you within 24 hours in order to receive a quick answer to your requests.

A free booking is then made on your behalf for a period of 5 days while asking you to choose to pay a deposit of 50% or 100% by credit card via Paypal (Editions Melonic).

If after 5 days we have not received your desposit, then we will cancel your booking.

When your payment is received, we will send you by email your booking ticket between 24 and 48 hours to confirm your tour or transportation.

This booking ticket contains in detail all information concerning your tour or transportation as well as the information and contact details of the person in charge of the service in Cartagena.

Please print your booking ticket and show it to the person in charge during your tour or transportation. This ticket is your proof of purchase.

If a final payment is to be paid, then you must give it to the person in charge when you start your tour or transportation.
DATE CHANGE
Once your reservation is confirmed, you will receive a booking ticket with all the information about your tour or transportation, including local contact details, which you can contact if you have any questions or need to change the date.
We will do our best to accommodate your request change free of charge.
CANCELLATION
You may cancel your booking in accordance with certain provisions that do not cause harm to you or to us.
Full refund, if the cancellation occurs more than 5 days before the date of service.
If your claim is less than 5 days before the date of service, we will evaluate your request to ensure that we have no serious prejudice as a loss of customers or expenses incurred by the booking.
TERMS AND CONDITIONS
Your purchase does not guarantee a booking confirmation.
We will confirm you by email, within 48 hours.
Prices may vary according to availability.
We reserve the right to make a price adjustment without notice.
---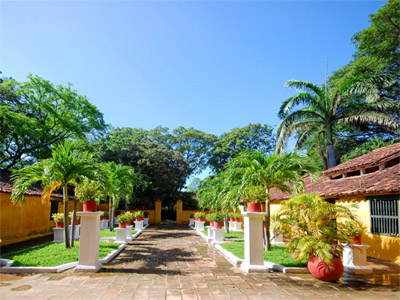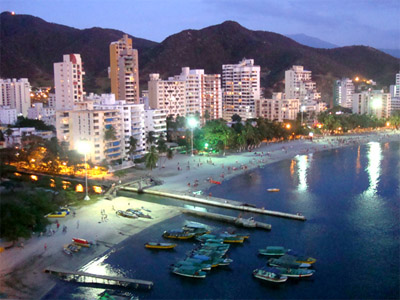 ---