The Fort San Jose - Cartagena de Indias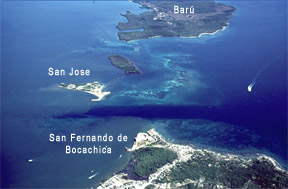 Situated on a small island in front of the Fort San Fernando, the Fort San Jose and San Fernando control the passage of ships between Tierrabomba island and the peninsula of the Baru island. Built in the XVII century, together they block access in order to protect entering in the Cartagena bay.
How to visit the Fort San Jose?
- Boat tour
Your personalized visit plan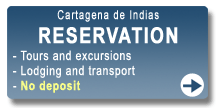 We strongly recommend you to take a personalized visit plan. Our customers really appreciate the fact of being well prepared so they have less stress during their visits, have less intermediate fees that take important commissions, not being harassed by ambulant sellers and being well knowing that we take care of them.