City tour Cartagena from cruise ship - Private tour
** From your cruise ship and return **
Duration : 4 hours 30 minutes
Departure and return : Cruise ship port of Manga
Type of transport : Vehicle and walking
Service : Private
---
Enjoy a private and fully guided city tour of Cartagena de Indias, designated a UNESCO World Heritage Site.

Your transportation guide will be waiting for you just outside your cruise ship in Cartagena Terminal to get you going on your special day. The guide will give you historical information, stories and cultures about Cartagena de indias.

The first stop will be at the top of la Popa Monastery where you will have a fantastic view of the whole city of Cartagena de Indias. This convent was founded in 1607 as Convento de Nuestra Senora de la Candelaria, the patroness of the city, in the convent's chapel along with also the statue of Padre Alonso Garcia de Paredes.

The next stop will be the Castillo de San Felipe de Barajas, a huge Spanish colonial fortress that took 200 years to build and testament to the engineering skills of the 16th-Century Spanish military. More of their handiwork can be seen as you drive into the Old City, home to Las Bóvedas, 15-metre-thick walls which contained dungeons and arcades which have now been converted into shops. The perfect spot to buy a handmade souvenir or two.

You will also see the Old City or walled city (Centro Historico), as this area is also known as, has narrow streets and open plazas. You will also see the Plaza of los Coches, Plaza de la Aduana, San Pedro Claver Church, Bolivar Park, Palacio de la Inquisición, Gold Museum and a fantastic view of the Cathedral.

The third stop will be at the Plaza Santo Domingo to view the famous sculpture by Fernando Botero, La Gordita. You will have time to take a walk through Old Town and stop to try some famous Colombian coffee, shop for hand crafted items, leather good, antiques or maybe even a Colombian Emerald!

Finally, the fourth stop will be walking of the wall at the Plaza Santa Teresa.

Please let your guide know about specific sites you would like to visit on this tour.
---
** ($) Paid and optional entries **
Departure from your cruise ship port

Convent La Popa ($ 2 us - 4500 pesos)

Castillo San Felipe de Barajas ($ 5 us - 16000 pesos)

Botas Viejas monument (Old Shoes)

Las Bovedas and souvenirs

Historic Center
- Toore del Reloj (Clock Tower)
- Plaza de los Coches (Carriages Place)
- Plaza de la Aduana (Customs Place)
- - San Pedro Claver Church
- Bolivar Park
- Museum of Gold
- Inquisition Palace ($ 4 us - 11000 pesos)
- Cathedral
- Santo Domingo Place
The walled city

Return to your hotel or cruise ship port
MAP : CITY TOUR CARTAGENA DE INDIAS
---
PRICES - PRIVATE TOUR
HOW MANY

ARE YOU?

PRICE PER

GROUP

1-2
88 $ us
3-4
116 $ us
5-8
160 $ us
9-11
230 $ us
12 persons or more : Call us
TOUR INCLUDES
- Round trip hotel or cruise ship
- Tour guide narration in english
- Vehicle with air conditionning
TOUR EXCLUDES
- Site entries
- Food and beverages
- Tips and gratuities
---
** Meeting point must be well indicated **
Please note that the your ruise ship name is indicated on the booking ticket.

It is recommended to start this tour between 9:00 am and 11:00 am due to the usual arrival time of the cruise ships at the port of Manga in Cartagena.

We will reconfirm your booking by email, at least 48 hours before the tour, in order to finalize the details of the meeting point.

Please show your booking ticket to the driver or guide before the tour.
---
BOOKING PROCESS
When you want to know more about our tours, our transportation or our company using our quote or booking form, we will answer you within 24 hours in order to receive a quick answer to your requests.

A free booking is then made on your behalf for a period of 5 days while asking you to choose to pay a deposit of 50% or 100% by credit card via Paypal (Editions Melonic).

If after 5 days we have not received your desposit, then we will cancel your booking.

When your deposit is received, we will send you by email your booking ticket between 24 and 48 hours to confirm your tour.

This booking ticket contains in detail all information concerning your tour as well as the information and contact details of the person in charge of the service in Cartagena.

Please print your booking ticket and show it to the person in charge during your tour or transportation. This ticket is your proof of purchase.

If a final payment is to be paid, then you must give it to the person in charge when you start your tour.
DATE CHANGE
Once your reservation is confirmed, you will receive a booking ticket with all the information about your tour, including local contact details, which you can call if you have any questions or need to change the date.
We will do our best to accommodate your request change free of charge.
CANCELLATION
You may cancel your booking in accordance with certain provisions that do not cause harm to you or to us.
Full refund, if the cancellation occurs more than 5 days before the date of service.
If your claim is less than 5 days before the date of service, we will evaluate your request to ensure that we have no serious prejudice as a loss of customers or expenses incurred by the booking.
TERMS AND CONDITIONS
Your purchase does not guarantee a booking confirmation.
Prices may vary according to availability.
We reserve the right to make a price adjustment without notice.
---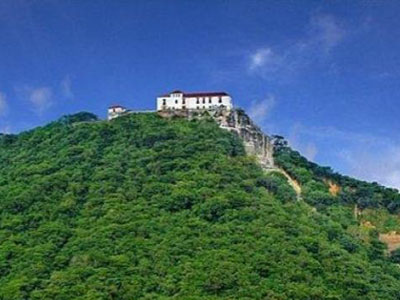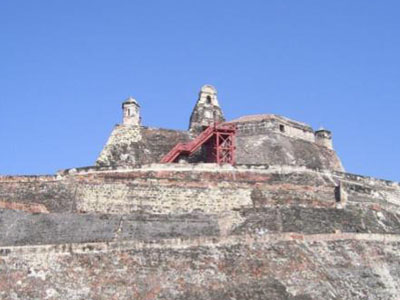 ---