The Rosario Islands - Cartagena de Indias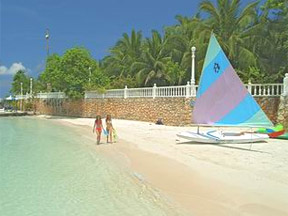 One of the most demanded excursions in Cartagena de Indias is the one about visiting Rosario islands. Situated close to Baru Island at about 45 minutes on a speed boat, Rosario Islands are rounded by crystalline waters and abundant corals with surprising colours. With a number of 27 islands, this place offers peaceful lodging places and a multitude of activities for any tastes. On the San Martin Island, you can visit the aquarium (fees) with a dolphin show and see stingrays, marine turtles and tropical fishes.

With a surface of 120,000 hectors, Rosario Islands are protected by a sub-marine platform which is one of the most important ecosystems of the Atlantic coast. On the large island, is found the marvellous complex Cocoliso which allow people to pass an unforgettable day and lodging package deals are also available.
How to see the Rosario Islands?
Our tour to Rosario Islands allow you to see Rosario Islands. A small video is offered to you to see the place virtually.
Your personalized visit plan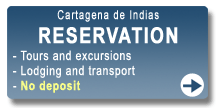 Choose your personalized visit plan for your trips and excursion to Cartagena de Indias. With this way, you'll save time and money without thinking too hard in preparation and organization for your stay.