Temperature and geography in Cartagena de Indias
Rare is rain in Cartagena de Indias between the months of December and May and during the other months, some rain can be produced, but for short terms and abundant. The temperature is constant between 30 and 33ºC as maximum and between 24 to 27ºC as minimum. The months of September and October are the ones having the highest rain statistics. Sometimes the tide is higher in December and January and a pleasant breeze is felt during these months.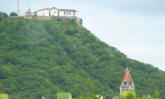 Cartagena de Indias is a marvellous place with a reference point, the Convent of la Popa located on a high mountain. Situated on the border of the Caribbean sea, Cartagena is one of the biggest boat port of the sea for its cruising boats coming in large number. The beach of Bocagrande is the most frequented beach as well as the beaches of le Boquilla or Blas del Teso north of the city.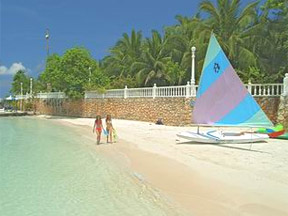 Close, you can discover turquoise coloured waters with white sand at 30 minutes of fast boat (lancha). The Rosario islands are the most popular as well as the Baru Islands with the famous beach Playa Blanca. The large island close to Cartagena is named Tierra Bomba and owns pleasant beaches. A bit further, the islands of San Bernardo are relaxing sites less known, but with are really beautiful with its turquoise water.
Ø Canadians traveling to Cartagena in 2009-2010 – Useful information
---

Claude Lasanté
http://www.cartagena-indias.com